PRODUCTS LIST

Home > Product Show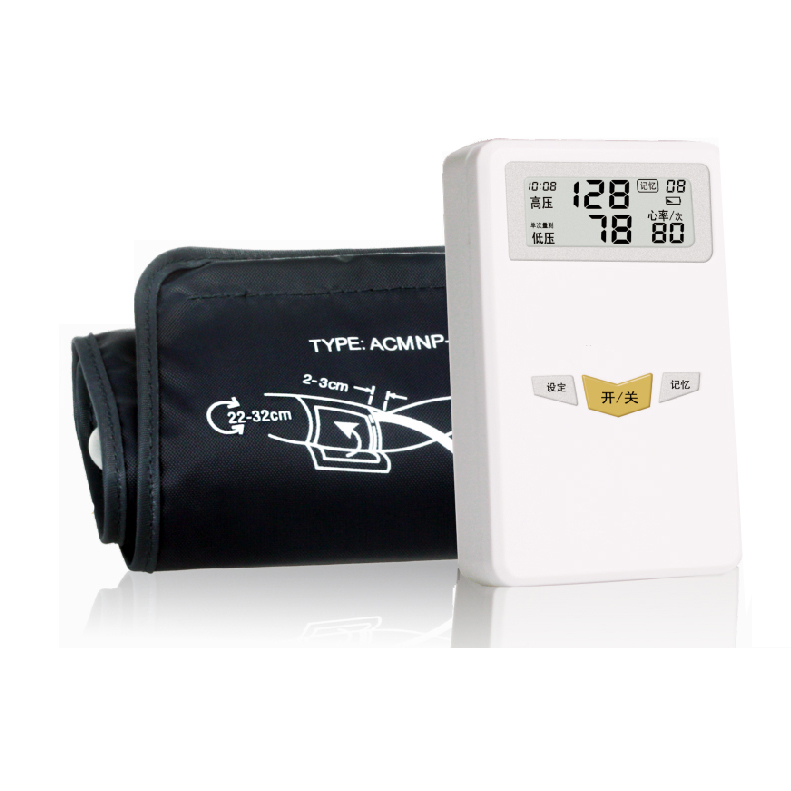 Continuous ambulatory blood pressure monitoring and recording instrument rechargeable U80AH[] portable electronic sphygmomanometer
Continuous ambulatory blood pressure monitoring and recording instrument rechargeable U80AH[] portable electronic sphygmomanometer
Portable electronic sphygmomanometer continuous ambulatory blood pressure monitoring and recording instrument rechargeable U80AH[] is a new type of blood pressure in my company independent research and development, design, it not only has all the functions of ordinary electronic blood pressure meter, it also has the timing automatic gas addition
The function of pressure measurement and alarm. The U80AH type sphygmomanometer can used for ordinary measurement, it for that kind of blood pressure in patients with severe but also has a warning voice prompt function.
In severe patients, the blood pressure for 24 hours a day to wear on the body, then set up their own every 1, 2, 3...... Hour automatic gas pressure measuring time, when the blood pressure measured up to the dangerous value of blood pressure
Will make a speech alarm, prompt patients to keep quiet or make corresponding measures, so that the patients can be reduced risk, but also can reduce the cerebral haemorrhage and other similar diseases.
Ambulatory blood pressure recorder is an instrument can reflect the dynamic change of blood pressure. Determination of blood pressure and hypertension previously determined, are based on a one or several blood pressure measurements to determine, this approach is often subjective, one-sided. Because blood pressure is often volatile, because of emotional, exercise, eating, smoking, drinking, different work can influence the blood pressure value, in order to understand the dynamic changes of blood pressure in a day, people made up all kinds of ambulatory blood pressure recorder, wherein the cuff type, due to the frequent inflated and deflated, volume is large, can not carry when measuring, and must be lying, not very practical; fingerstall ambulatory blood pressure recorder, which is a measuring pulse transit time, input the computer calculates the systolic, diastolic and mean blood pressure. It can't be affected by posture and physical activity, when measured patients without feeling, does not affect the patients.
Advantage.
1 can provide a plurality of blood pressure for 24 hours or longer measurements, repeatability is better, so it can be found that the blood pressure is not easy to find a high blood pressure patients, especially at night, elevated blood pressure, clear diagnosis of hypertension;
2 ambulatory blood pressure monitoring is less affected by psychological behavior and the placebo effect, to eliminate "white coat hypertension";
There is good correlation between blood pressure levels and blood pressure circadian variation of target organ damage and cardiovascular and renal 3 reflected, prognosis evaluation of patients with hypertension.
4 may provide Gu Feng ratio conventional blood pressure measuring method is unable to obtain the information, is a valuable index for evaluation of antihypertensive effect of antihypertensive drugs and maintain time, to guide the clinical treatment;
5 other: simultaneous DCG and ABP can be observed in coronary heart disease, angina pectoris, arrhythmia and increase or decrease blood pressure of the causal and temporal order relations, as well as between hypertension and changes in HRV, plant nerve tension change relations, is beneficial to the prognosis, formulate a reasonable treatment program.
Scope of application:
1 have dizziness, headache may be caused by high blood pressure symptoms should be differentiated diagnosis;
2 casual blood pressure rise, suspected of having hypertension, to ascertain the diagnosis; especially the gestational hypertension detection and clear;
3 without treatment, or treatment, or treatment is not good in hypertensive patients, observation of curative effect, treatment. 4 unstable blood pressure; 5 refractory hypertension and primary hypertension patients; 6 low risk factors "consulting room patients with hypertension" white coat effect.